Discover why Tenerife Exhibition Centre is the perfect venue for high-profile events.
Inaugurated in May 1996, the International Trade Fair and Congress Centre stands as a landmark feature on the skyline of the island's capital. Situated between Avenida de La Constitución and the extensions of La Salle and Benito Pérez Armas, the centre sprawls over an impressive 40,000 square metres. At the heart of its layout is the iconic Gran Nave, a masterful blend of glass, iron, and concrete, whose harmonious design softens the impact of its vast scale, large enough to encompass two football fields.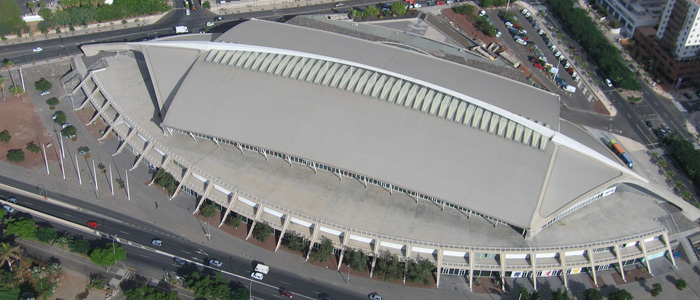 Conceived as a multi-dimensional hub, this facility was expertly crafted for the Island Council of Tenerife by the esteemed architect and engineer Santiago Calatrava. It beckons a realm of boundless possibilities, enabling a diverse spectrum of activities across economic, recreational, and cultural domains. Within its confines, the structure harbors three substantial, functional spaces, each distinctly influencing the variety of applications and events that can be accommodated.
Complementing the vast expanse of the Great Hall is a secondary venue known as the Multipurpose Hall. This versatile space encompasses 3,800 square meters, catering to events that require a more intimate setting compared to the grandeur of the Great Hall. Its utility is particularly evident when combined with the Great Hall, offering a total area of up to 16,000 square meters for events that demand extensive space.
Rounding out the venue's comprehensive facilities is the Assembly Hall, an intimate setting outfitted with 312 seats, designed for more concentrated gatherings. Recent expansions include additional complementary rooms, broadening the building's appeal within the congress sector. This hall dovetails with an array of amenities: a versatile covered parking area adaptable for various events, and leisure zones complete with a bar and cafeteria, all contributing to a fully inclusive experience.